So Halo 4 comes out tonight. How do I know this? Because my husband is absolutely obsessed with it. I think he is more excited for this than he was for our wedding. When a new Halo comes out he gets it at midnight, and then plays all through the night until he has beat the campaign. Some of us have to get our beauty sleep so tonight he will be spending it at his friends house and playing with him (although he is very upset about that because he wont be playing on our giant TV). I however am far more excited for... THE REAL HOUSEWIVES OF BEVERLY HILLS season premiere!!!!!!!!!!!! Seriously it's like my favorite show ever! I can't wait. Well here are some pictures to fill you in on the rest of my life:
Me and Spence went to the temple with our friends Laura and Chase and ate at this great little dive called State Street Grill in American Fork.
I started the first steps of my chair reupholstering!
The fabric I am going to use. I should be done after one more day at it!
And my cute little Kitty Magoo just wanted to come outside while I worked on the chair, but sadly I couldn't spare my eyes to watch her, and she has a tendency to hide from you when she gets outside.
We had our first snow of the season... followed by an immediate melting. Now we are in the midst of a weird heat wave. 65 in November!! Unheard of! But it will end this weekend when it abruptly drops down to 43. Oh well. Thanks for postponing winter a little Utah.
Siri is a big dumb idiot. We are no longer on speaking terms.
It was my BFF Jessica's birthday and I ate until I thought I was going to puke (that's pretty usual for Tucanos).
And for her birthday I rented her a puppy for 2 hours. Haha and yes I found a company that rents puppies! It was a perfect gift for someone who can't have animals in her apartment, and loves puppies. Who doesn't want a puppy to play with!!?
Finally got something hung in our room. Much more to be done!
Got something to organize our office supplies.
And now for a new segment I like to call:
Pinterest Hits and Misses
Miss
Dr. Pepper cake. This of course I was pumped for since I'm a recovering addict, however it was not that good. I'd give it a 4 out of 10. The cake wasn't that bad, but the glaze had a sharp taste from the carbonation that I didn't quite like. One thing I hate about Pinterest is when the picture doesn't match the website. The pin for this cake showed a chocolate cake, and this cakes was made from yellow cake. I found another recipe that actually has chocolate so I think I'll give it another try sometime soon and hopefully it meets my expectations. Here is the NEW recipe I'm going to try
here
or I might try this DP cupcake recipe
here
.
Hit
This was probably the best recipe I've gotten from Pinterest. Spencer and I LOVED it. This is a twice baked sweet potato with feta cheese and thyme. Seriously to die for and really easy. My sweet potato doesn't look as fancy as theirs on the website cause when they scooped out the insides they put it into a piping bag and I just scooped it back in. I don't need my food to be that pretty. I also don't know why their sweet potato looks bright orange and mine don't but make it! You wont regret it! Recipe
here
.
Huge miss: Buffalo Battered Cauliflower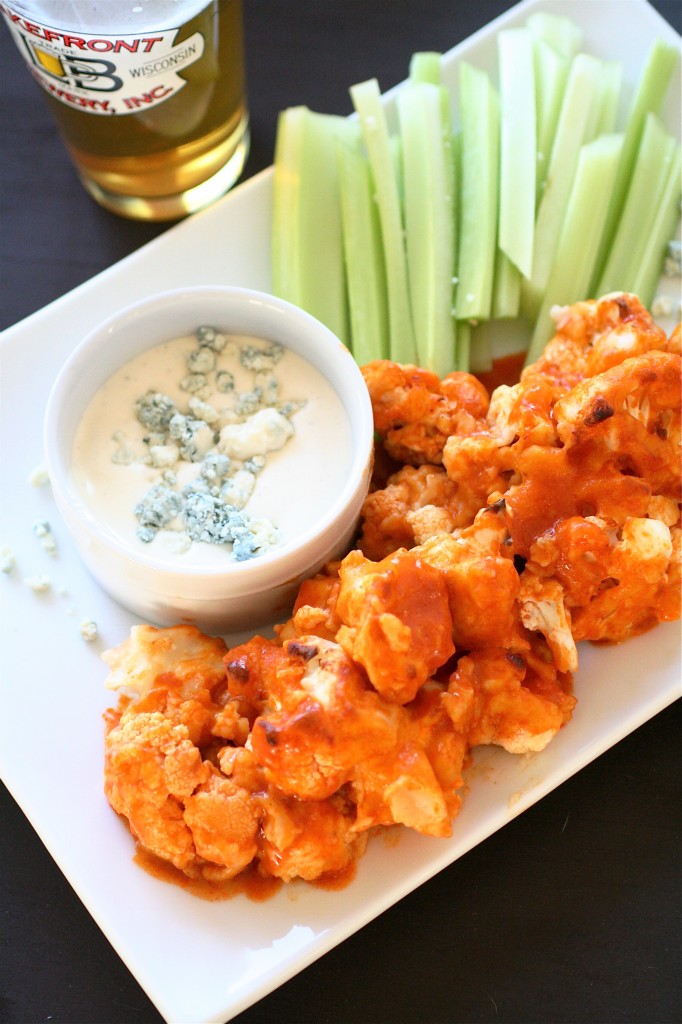 I love Buffalo wings, so I thought I would indulge my inner vegetarian and try this recipe. Word to the wise... if you DON'T like
cauliflower

,
you will not like this. I took one bite and gagged. Of course I had never tried cauliflower before (because I hate broccoli and they are pretty much the same right?). So if you LOVE cauliflower (God help you) then go ahead and try this recipe
here
.
Miss (yes another): Cookie dough, cheesecake bars
Look at this recipe. How could this not be good right? WRONG! First off, the cookie dough is not full blown cookie dough. I almost just bought pre-packaged cookie dough (which I now regret) because the recipe used a dry mixture that was slightly different. 2nd the cheesecake recipe for the cheesecake layer was AWFUL. I don't really like cheesecake so my recipes have to be really good quality. I love the cheesecake recipe for
these
cupcakes so I think if I tried this again I would use pre-packaged cookie dough and a form if that cheesecake recipe.
Well looks like I've had more misses this week than hits. There is always next week though. Everyone watch the election and pray for Mitt!!!